Terrence Neil Runcorn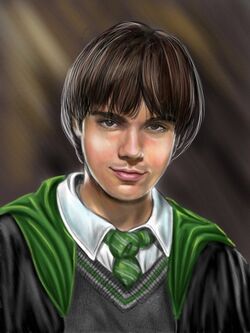 Date of Death
9 December 1997
Family
Albert Runcorn, father
Terrence "Renny" Runcorn is one of two Slytherins to be in DA in DAYD. His father is Albert Runcorn, who Harry Potter impersonated in the Ministry of Magic. He dies in Dumbledore's Army and the Year of Darkness. He sends two sets of Death Eater outfits to the DA, which Neville Longbottom and Hannah Abbott use. He brings his friend Malcolm Braddock to the meetings.
Ad blocker interference detected!
Wikia is a free-to-use site that makes money from advertising. We have a modified experience for viewers using ad blockers

Wikia is not accessible if you've made further modifications. Remove the custom ad blocker rule(s) and the page will load as expected.