Ted Remus Lupin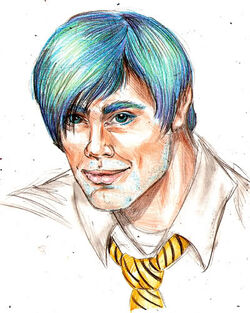 Year (1997-98)
Next generation
Hair
Can change at will (commonly Turquoise)
Height
Can change at will
Teddy is the son of Remus and Nymphadora Lupin, born in 1998. His parents died in the Battle of Hogwarts, leaving him an orphan. So he lived with his grandmother, Andromeda Back, and visited his godfather, Harry Potter, constantly. Teddy is the only of the next generation born during the war.
He is sorted into Hufflepuff, like his mother.
Ad blocker interference detected!
Wikia is a free-to-use site that makes money from advertising. We have a modified experience for viewers using ad blockers

Wikia is not accessible if you've made further modifications. Remove the custom ad blocker rule(s) and the page will load as expected.