Salome Bahria Capper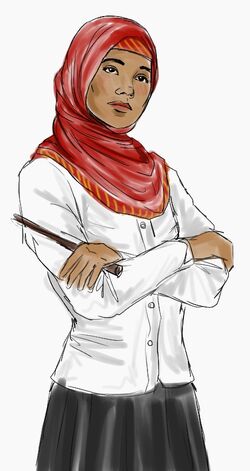 Salome was a fifth year Gryffindor during Dumbledore's Army and the Year of Darkness. ==Biography== ===Fifth Year=== In the Battle of Hogwarts, against all advice, fought in a ankle length skirt and hijab. She accredits this act of faith for saving her life. ===After School=== She is now married to Walter Bell, and they have two children; Katie and Chris.
Ad blocker interference detected!
Wikia is a free-to-use site that makes money from advertising. We have a modified experience for viewers using ad blockers

Wikia is not accessible if you've made further modifications. Remove the custom ad blocker rule(s) and the page will load as expected.