Natalie Junne MacDonald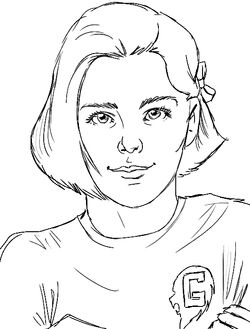 Natalie MacDonald was a fourth year in Dumbledore's Army and the Year of Darkness.
Through the DA she became best friends with Orla Quirke.
She died in the Battle of Hogwarts, killed by Travers with a Reducto in the gut; which "blew her stomach apart like a double-gauge shotgun".
Ad blocker interference detected!
Wikia is a free-to-use site that makes money from advertising. We have a modified experience for viewers using ad blockers

Wikia is not accessible if you've made further modifications. Remove the custom ad blocker rule(s) and the page will load as expected.