Naomi Leah Russell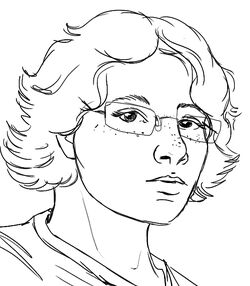 Family
Jimmy Peakes
, husband
Hope Peakes, daughter
Neville Peakes, son
Colin Peakes, son
Rose Peakes, daughter
Jacob Peakes
, step-son
Naomi Russell is a sixth year Gryffindor in Dumbledore's Army and the Year of Darkness. Later, Naomi marries Jimmy Peakes and they have four children; Hope, Neville, Colin, and Rose. Also, Jimmy already had a son when they married so she also has a step-son, Jacob Peakes.
Ad blocker interference detected!
Wikia is a free-to-use site that makes money from advertising. We have a modified experience for viewers using ad blockers

Wikia is not accessible if you've made further modifications. Remove the custom ad blocker rule(s) and the page will load as expected.