Lavender Victoria Brown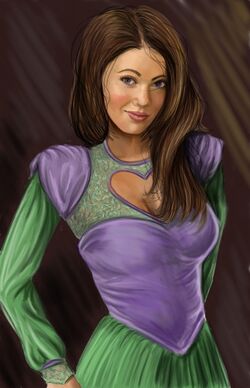 Date of Death
2 May, 1998
Family
Norman and Elizabeth Brown, parents
Robert Brown
, older brother
Lavender was one of the 7th year girls of Gryffindor during Dumbledore's Army and the Year of Darkness. During the Battle of Hogwarts she was killed by Fenrir Greyback by having her neck ripped out after falling from a collapsing balcony. Althought Greyback's aattack was interrupted by Lavender's rival Hermione Granger, she died eventually from her injuries. Lavender had a good relationship with Professor Trewlaney and Lavender had a real talent for Divination. In her 7th year she began an on/off relationship with Seamus Finnigan, who she attended the Yule Ball in 4th Year with. Lavender kept a diary of every year since she was young, recording some things she didn't even tell her best friend, Parvati Patil. Neville and Hannah Longbottom named their youngest daughter in honour of Lavender.
Ad blocker interference detected!
Wikia is a free-to-use site that makes money from advertising. We have a modified experience for viewers using ad blockers

Wikia is not accessible if you've made further modifications. Remove the custom ad blocker rule(s) and the page will load as expected.