Dennis Joseph Creevey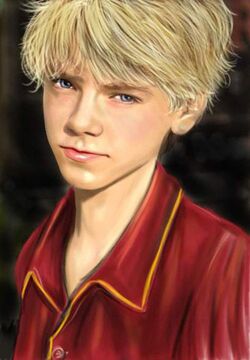 Dennis Creevey is the younger brother of Colin Creevey. After his parents died, Dennis stopped speaking. But he learned BSL, and to finger spell to communicate with Jack, but he did not believe it broke his vow of silence. He died in the Battle of Hogwarts, killing Lestrange, his brother's killer.
Ad blocker interference detected!
Wikia is a free-to-use site that makes money from advertising. We have a modified experience for viewers using ad blockers

Wikia is not accessible if you've made further modifications. Remove the custom ad blocker rule(s) and the page will load as expected.